GT3 Junior Program
This initiative is for the most outstanding drivers competing in a GT3 championship with Lamborghini. The drivers that are selected are given unfettered access to the Automobili Lamborghini Motorsport department and they work with the staff throughout the season. Guidance is provided by Squadra Corse driving coaches, who monitor their results and performances.
GT3ジュニアプログラムは、ランボルギーニでGT3チャンピオンシップに参戦する最も優秀なドライバーのための育成プログラムである。当プログラムへ選出されたドライバーは、ランボルギーニ本社のモータースポーツ部門と綿密なコラボレーションが可能となり、シーズンを通して育成プログラムスタッフ、エンジニアと共に世界中のGTレーシングを戦う。スクアドラ・コルセのドライビング・コーチによる指導が行われ、彼らの結果やパフォーマンスをモニター。ファクトリードライバーへ相応しいプロとなる為の最後の関門である。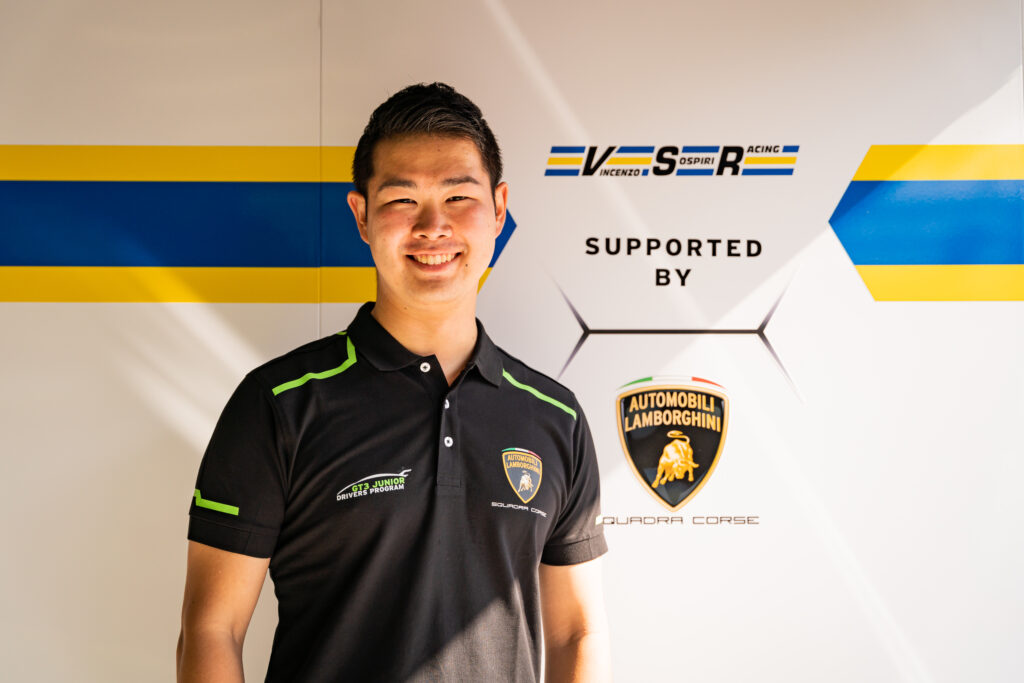 根本は2017年、Lamborghini Super Trofeo EuropeへVincenzo Sospiri Racingより参戦。その年からLamborghini Younge Drivers Programへ選出を受けると、複数のポールポジション・優勝を飾るなど存在感を発揮。そしてシーズンフィナーレとなるワールドファイナル、世界一決定戦にて世界第二位を獲得し、その存在を欧州のモータースポーツファンへ知らしめることとなった。
"The Lamborghini Young drivers & GT3 Junior program is one of the hardest driver development programs as they have 35 really strong stars in their hands. "
"Even though it really got me fired up for the fight and my fighting spirit is never ended. "
Every year, the best young drivers who race Lamborghini cars in GT3 championships are selected to take part in the GT3 Junior Program. They are monitored by Lamborghini driving coaches during all of their races and at the end of the season the most promising ones are invited to take part in a track test that is organized by Lamborghini Squadra Corse. As well as their driving skills, their attitudes and their physical and mental health are all painstakingly assessed. Only the very best stand a chance of earning Factory Driver status.